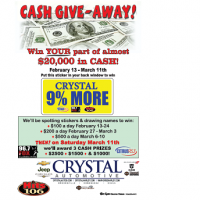 You could win your part of almost twenty thousand dollars in cash, starting February 13th, 2017!!
Listen to Citrus 95.3 to find out details about where you can pick up the 9% more sticker and get qualified to win your part of almost $20,000 in cash!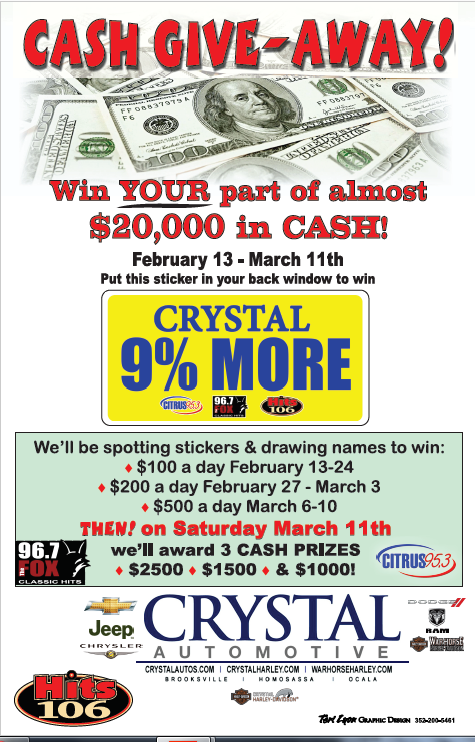 When you pick up your sticker, stick it in the lower left hand corner of your rear window. Then just fill out the registration form on the back of the sticker & drop it in the box. We'll draw random names throughout the contest for instant cash prizes. We'll start spotting stickers in the next few days. The 9% more sticker could mean thousands of dollars in your pocket get your part of almost $20,000 in cash from Citrus 95.3 and Crystal Automotive Group!