Mermaids & Margaritas debuts April 14, 2018 at Ft. Island Gulf Beach
When:April 14, 2018 12 noon – 8 pm
Where: Fort Island Gulf Beach, at the end of Fort Island Beach Trail, Crystal River
Admission: $5, children 12 and under are free
FREE parking with FREE shuttle to the beach. Continuous shuttles from the festival parking lot at US19 & Fort Island Trail.  Handicapped parking with accessible shuttles will be at the Chamber's parking lot at 915 N. Suncoast Blvd. (Be aware that parking at Fort Island Gulf Beach is not offered and we encourage use of the shuttle.)
ABSOLUTELY NO COOLERS and NO PETS/ANIMALS (with the exception of service animals)
What: Mermaids and Margaritas Festival; www.MermaidsAndMargaritasFestival.com, or www.CitrusCountyChamber.com and click on "Mermaids & Margaritas" or Facebook at "Mermaids and Margaritas Fest 2017"
Mermaids & Margaritas debuts April 14, 2018 at Ft. Island Gulf Beach
A new event is coming to the shores of Fort Island Gulf Beach in Crystal River on April 14, 2018 that is destined to become a legend!
Produced by the Citrus County Chamber of Commerce, "Mermaids & Margaritas", Citrus County's newest – and certain to be most entertaining! — Festival will debut on April 14, 2018, from noon – 8 pm at the beach at the end of Fort Island Trail in Crystal River.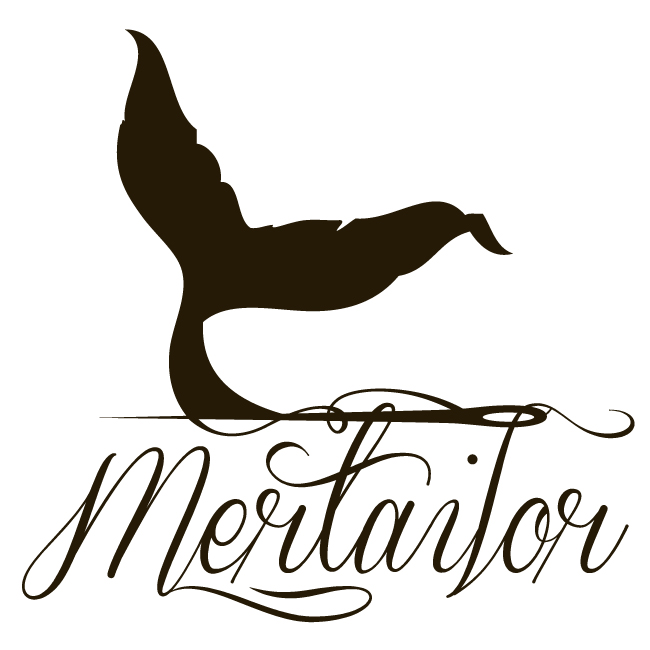 Besides the fun name, what else is fun about this event?  Exactly as the name implies! Mermaids!!  Who doesn't love mermaids!??  In partnership with the Chamber, The Mertailor's Eric Ducharme will feature a bevy of beauties modeling the exquisite custom mermaid and merman tails that his company creates right here in Citrus County and ships worldwide, including to numerous well-known celebrities.  Enjoy the mermaids on the beach and in the water, and get a close up look at each one-of-a-kind tail.
Want to be a mermaid yourself?  Consider entering the Ms. Mermaid and Mr. Merman contests and strut your stuff.
Oh, yes, there are also the margaritas!  A special "M/M" margarita will be offered for purchase, along with beer, wine and an assortment of Bud Light Lime-a-Rita flavors.
But that's not all there is to Mermaids & Margaritas! Although the lineup is still evolving, there are many ways to make waves at this festival:
Tropical-themed entertainment on the main stage:
The Landsharks
 Are you afraid of having too much fun? Then watch out for The Landsharks!  As one of the most well-known, well-liked and in-demand bands in the country, they have performed throughout the world in thousands of concerts and shows! The Landsharks have played with Jimmy Buffett, in concert, and at Margaritaville. The Landsharks have performed at THE SUPER BOWL, several times! The Landsharks have performed in Disney at over 100 performances, and were the "House Band" at Jimmy Buffett's Margaritaville at Universal Studios for two years. The Landsharks have also played overseas for the Troops many times!
The "Amazzing" Steel Drum Ensemble
The happiest music in the world comes from the adults and young people and the beautiful hand-crafted steel drums that make up the "Amazzing" Steel Drum Ensemble. This group began in 1993 as part of The Good Spirit Foundation and amazes people wherever they go.  The special sound of steel drums fills you with joy and invites you to get on your feet and form a conga line!
Ashley Young
Homosassa native Ashley Young grew up in Citrus County and is coming home for Mermaids & Margaritas!
Ashley has been singing for most of her young life.  Following high school, she attended the American Musical and Dramatic Academy in New York City.  She is now a singer, songwriter, musician, and entertainer working out of Daytona Beach and is returning especially to perform for you at the festival.  This young lady is on her way up as a headliner star!  See her now and be able to say in years to come, "I saw her when she was getting her start!"
DJ Trae
Inspired by his Uncle Johnny who introduced him to the DJ scene back in 1989 at his cousin Meg's graduation party at his Uncle Phil's house (biggest party to date in Tutwiler, Mississippi), DJ Trae is one of the hottest DJ's in Central Florida, headlining city events all over the Nature Coast, weddings, clubs, and private events. DJ Trae is also the afternoon host on The Fox 96.7, Citrus County's classic rock station.
Food:
Look for a great variety of food options from local Citrus County vendors who are whipping up the perfect beach food to keep you full and happy as you enjoy all of the festival activities.
Margaritas, Beer & Wine:
For the adults, there will be an offering of frosty margaritas for purchase with just the right flair to remind you we are frolicking in a tropical paradise.  Margaritas not your drink of choice? There will also be beer, wine and Bud Light Lime-a-Rita flavors.
FREE Kids' Zone:
Mermaids & Margaritas will be a kids' delight! From inflatable slides and bounce houses, face painting, and more, there will be lots of great FREE beachy activities for all of the young ones.
Nautical-Themed Costume Contests for Kids and Adults:
This weekend, it's all about the beach and the sea! Come in your favorite nautical-themed costume and compete on stage with Master of Ceremonies DJ Trae for crowd applause to win a prize.  Think mermaids, pirates, sailors, fishermen, sea creatures, or anything related to water – dress up and have a great time!
Ms. Mermaid / Mr. Merman Contests:
Participate in an early online contest that will be run by the Citrus County Chronicle to be selected as a finalist for the Ms. Mermaid / Mr. Merman contest. Information and rules for the contest will be published in the Chronicle and on the festival website. Those selected as finalists will compete for the grand prize at Mermaids & Margaritas behind waist-high cutouts of mertails or, if you have your own tail, bring it and show it off!  Winners will be selected by crowd applause, so tip the decks by getting your own cheering crowd together.
Paddleboard Rentals:
Hunter Springs Kayaks will be on the beach ready to send you on a paddleboard experience.  Paddleboards are all the rave for people of every age.  Give yourself a feeling of freedom on the water with this low-impact activity.
M/M Merchandise:
What is a festival without the opportunity to find that "perfect something" that you can take home as a memory of your day?  Enjoy browsing and shopping for mermaid/tropical/nautical offerings from local merchants as gifts for yourself and others!
The Chamber thanks our growing list of sponsors who are making Mermaids & Margaritas possible, including Presenting Sponsor Insight Credit Union; Siren Sponsor Plantation on Crystal River; Merfolk Sponsors Hunter Springs Kayaks, Specialty Gems, Crystal River Harley Davidson, D&M Property Maintenance and Kona Ice; and Media Sponsors Citrus 95.3 / The FOX 96.7, Citrus County Chronicle, and HomeTown Values.
What better way to celebrate the waning weeks of summer and scallop season than an exceptional afternoon and sunset evening on Citrus County's special Fort Island Gulf Beach?  So bring your family, your bathing suits and cover ups, your sunscreen and your sense of adventure and join us! We hope to see you there!
Food and vendor applications (Citrus County businesses and residents preferred) are available on the website. Sponsorships are also available.
For more information, call the Chamber of Commerce at 352-795-3149